Caroline Wang, Honorary Fellow and Adjunct Professor of Management at HKUST Business School, has been a top executive at IBM in different countries for several decades. In her column, she shares insights on dealing with stereotypes that exist in the global corporate environment and becoming a sought-after professional in spite of many obstacles.
From Martial Law to International Business
I was born and raised in Taiwan in the martial law era. The rules were very strict: it was forbidden to go outside after 10:00 PM and even haircuts for students were restricted to specific styles. Passport could not be issued for tourism, and overseas study was only allowed after college graduation with full scholarship. I was lucky to be selected as one of the 6 college students to attend a UNESCO international student conference held in Korea during my college sophomore year. This exceptional experience opened my eyes to see the world is much larger than the island of Taiwan, and I was inspired to work in an international environment in the future.
I received a graduate fellowship to study in the USA for my first master degree in Sociology after graduating from National Taiwan University (NTU). Then, after receiving my second master degree in Public Health from Harvard University, I started working in late 1978 at IBM in the US Sales division as a trainee to be trained to sell the multi-million mainframe computers. Personal computers did not yet exist, and mainframe computer was water cooled, installed in very cold machine room. IBM's human resource strategy at that time was brilliant: recruit young college graduates with different majors, e.g. finance, healthcare, education — and paid them good salary for 2 years to learn computer and technologies, so that they could effectively sell IBM computers to customers in various industries. I am very grateful to IBM for spending two years teaching us about computer.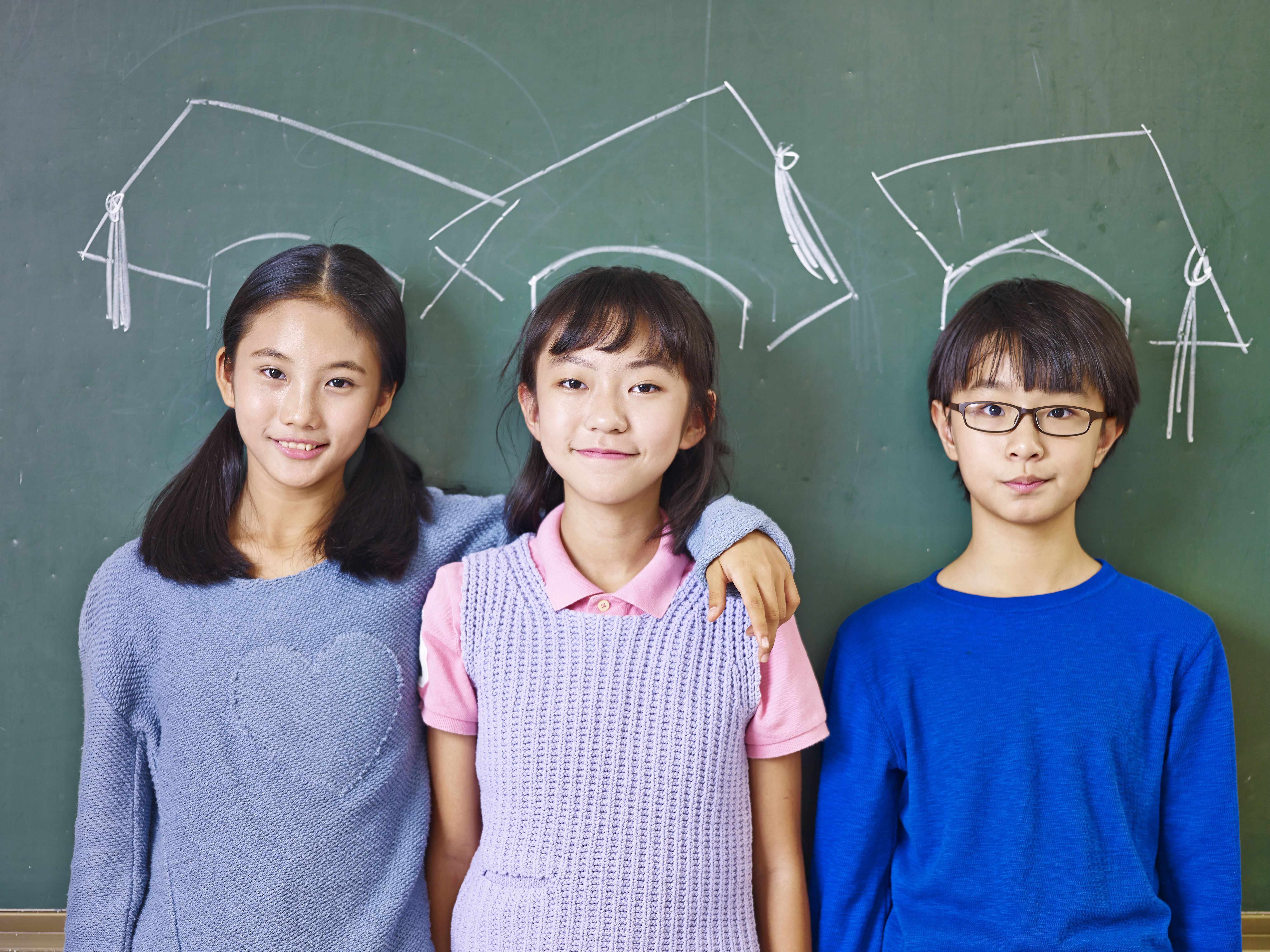 The World Is Not Black and White
Working at IBM USA's sales division as the only Asian in the 70's and 80's was my first experience of being a minority. This was not a matter of gender minority. IBM's sales division at the time had no one graduated from college outside of the US. In fact, there was no one to fit this profile in the US sales office throughout my years in the US. It was not a surprise that I faced difficulties that my colleagues never had to deal with.
First and foremost, I had a problem with English language. My first manager, Jim was frank with me, "Caroline, I see that you are trying very hard and that you have a lot of potential. But your English is a distraction. Unless you improve your English, your future at IBM will be very limited." I knew he was right, but it still hurt deeply to receive such feedback since I had always been a good communicator in Chinese, I was a champion on the NTU varsity debate team and was selected to be the valedictorian of the graduating class. I asked Jim whether he could help me to do something. He replied, "I don't know, I just speak English, everyone here does. You have to find a solution yourself." And I did. I started working with an English tutor. I understood that I had options. I could adapt to the company's requirements, find another job, quit and go back to Taiwan. And, I chose to improve my English to meet my job requirements.

The world is not black and white, true and false, but multiple choices. No need to fall into a false dichotomy trap to debate who is right and who is wrong, rather to evaluate what are our options, and what will I choose. Had I chosen a different path I would not have been able to enjoy such a satisfying career at IBM and I wouldn't be able to teach "Managerial Communication" in English now at HKUST.
During my initial 2 years training period at IBM, I had to spend a lot of time and extra efforts to improve my English while my American teammates could enjoy the happy hour in the bar after our training classes, I always chose non-alcoholic drinks because I still had a whole evening of difficult studying in English ahead of me. Somehow my unique choice of not drinking alcohol annoyed some colleagues. I have a vivid memory of an incident where I had to stand up for my choice. After a few drinks, one of my male colleagues stood on the bar table and loudly asked me, "You don't drink? You Asians don't drink alcohol?" (As if I was representing the entire population of Asian countries put together!) "You guys probably drink something else there? Soy sauce?" The whole crowd in the bar burst into laughter, and wanted to see my reaction. I paused (and prayed), then, answered, "Robert, you have a problem, and I am not about to make it my problem", and I continued to drink my "7Up". The bar went silent, and then they continued talking as if nothing had happened. And yet, everyone started treating me with greater respect after that incident because I demonstrated the courage to be myself and stood up for my choice, I refused to make someone else's problem mine.
Women in the Corporate World
I have not faced any gender discrimination in my career per se. When I started working in Tokyo I was a minority once again, but this time it was gender minority because few women were in the top management positions at that time. Admittedly, there are some differences to how men and women are perceived in business. There is a stereotype that women are more emotional and men are more rational. This has nothing to do with reality, but female leaders have to be prepared to deal with such assumptions and perceptions.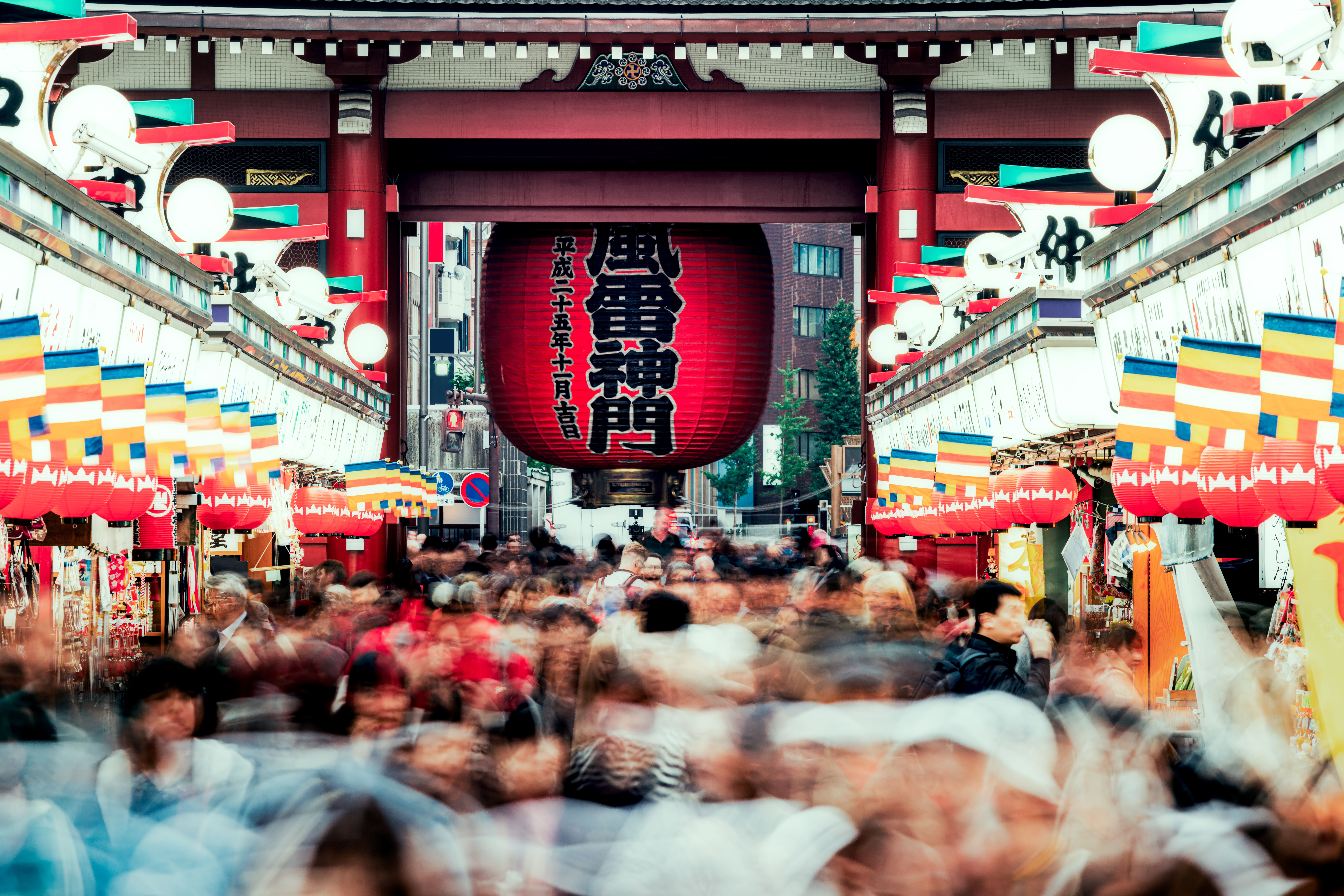 There are also assumptions which make managers hesitant to hire young recently-married women. Obviously, some countries have strict HR policies guiding these processes. Yet, it is important to understand that hiring is not always about "fairness", it is a "matching process" to find the best match between organizational needs and individual needs. Organizations might avoid hiring young married women simply because the managers cannot afford to hire a person who might go on maternity leave in the near future. Is this fair? Well, there are different stages in life, including having children and starting work. It's a matter of planning, choices, and priorities. I wouldn't make it all about "fairness" to provoke unproductive conflicts, because it is not a dichotomy of true or false, but multiple choices for both sides, a matching process for both.
The Color of Corporate Culture
Having worked in IBM USA, then in Tokyo, and greater China area, I realized that it is not just people who differ from country to country, but corporate cultures too. I would define culture as a pattern of assumption. It represents what we by default believe to be the right thing. If all team members share the same assumption, then they belong to the same corporate culture. Corporate culture is more hierarchical and patriarchal in some countries, and less so in others. In some places, employee initiative is encouraged, while it is less welcome in other locations.
Corporate culture is part of a larger context. Personal relationships have high priority in business in my home country, while the US focuses on the results each individual can deliver and the value each individual contributed. I share this philosophy at work now. Japanese companies, for example, have a dominant figure playing the role of the head of the family (company). His function is to protect the children (employees) if they accepted this model. Under these circumstances, the employees are valued for being conformable, but not for being differentiated and creative. Independent employees, who are used to relying on themselves and their abilities, are not necessarily highly appreciated in this kind of team culture. The company does not highly value capable employee who is individualistic.
What can we do about all these? I think the most important thing is to remember that we are all free people who have freedom of choice. We can choose the company we work for, and managers can choose their employees as well. Working together is our mutual choice. If an employee's corporate style "color" does not match the manager's, then he can make a choice by changing himself, changing his manager, or changing his job. There are some situations where you decide not to "wear the company colors". In some countries, for example, managers go to sauna together. If you want to keep working for the company, but are not up for the sauna, then you may have to offset this by better performance, extra efforts and more dedication so that others could recognize your contribution. At the same time, you always can choose to work for a different company.
It is a good idea to look for a company that suits your "color" from the outset to avoid having to make the extra effort and still be frustrated in the future. In order to do this, you have to figure out what your own "color" is, what is important to you, where you are and what you are not willing to compromise. If you ignore corporate culture as you begin to consider the company, you may be surprised or frustrated after the "honeymoon" period. It is just like a marriage: when you choose your partner/job, you are choosing a family/corporation also. You cannot ignore your spouse's and your own family's objectives and cultures. If you realized that you were fundamentally incompatible, you might end up getting a divorce.