What business schools are changing to remain needed and how it helps graduates to make investment in education cost-effective
In two recent years, the number of opinions concerning business education popularity and cost-effectiveness has been on the rise. Everything started in 2018, when, for the first time in a long period, the world saw the demand for MBA programs fall. It sparked speculation that the entire industry was in crisis—the decrease only concerned the U.S., but it was so pronounced that it offset the rise in demand across other regions.
This year the demand has returned back to normal. Denis Konanchuk, corporate education department head at SKOLKOVO business school, links that to the global economic recession. "Crises always boost the demand for business education," he says. "If people lose jobs or feel the market isn't growing, they start an MBA to take advantage of that period and be prepared for when the market is back on track." According to Konanchuk, a good MBA program usually pays off after two to three years. But what does "good" imply now and under what conditions will this investment of time, efforts, and money be worthy?
Closer to the market
A program's focus should follow career geography. Currently, with the Asia-Pacific's significance in the world economy rising, programs that provide an opportunity to work in the region's markets are enjoying an ever-increasing demand. The quality of education is improving along with the demand—today, the top 50 best MBA programs include 12 Asia-Pacific schools. The SKOLKOVO School of Management has a partner program with one of them, the HKUST Business School of the Hong Kong University of Science and Technology. "The HKUST programs are at the top of the list, as they give you an opportunity to get employed in continental China or Hong Kong later on," Konanchuk says.
He believes that the Silk Road countries, including China and ex-Soviet Central Asian countries, will have growing markets in the years and decades to come. These markets are managed according to established models, and one should be educated to do business there specifically. For example, in India, due to an exceptionally vast poor population, companies follow the "frugal innovation" pattern when manufactured products should be both very cheap and of good quality. "To implement your projects in a territory like that, you need to understand how people work there and the way their economy functions," the expert says.
A country's culture, business culture included, is nearly impossible to grasp from textbooks or lectures by professors, so business schools provide onsite learning: "You need to spend time in the environment, talk to people who work there and manage companies, decipher their culture and management codes."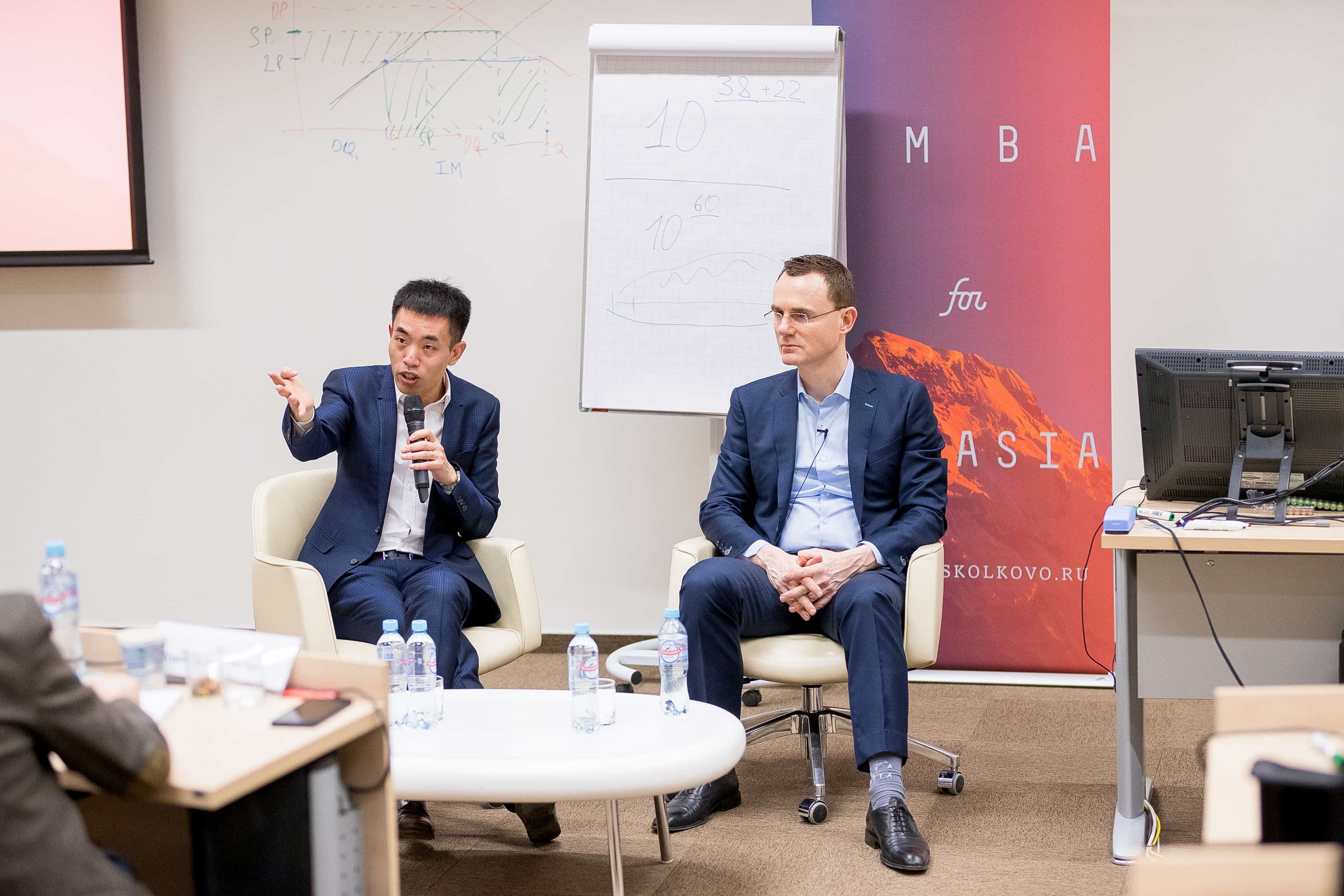 Valued certificate
A school's brand has always played an essential role as to determining whether business education pays off. "The top 100 schools and all others differ drastically in that respect, as whether or not the education pays off depends on a school's reputation and brand awareness among employers," he says. Most importantly, business schools offer both individual degree and corporate education programs, with the latter accepting entire companies rather than individual students, and it is those programs that contribute heavily to brand awareness. For example, the SKOLKOVO business school has been ranked among world's top 50 schools for corporate programs this year.
But the world and education are changing so fast that even the most prestigious school can't afford to rest on its laurels. Business education has started to transform dramatically. According to Konanchuk, schools need to consider the following trends in the first place:
Teaching not only business skills, but also aspects that will help a person feel more at ease and better understand global happenings in general,
Education formats are changing, education has become continuing, and business schools represent an educational Mount Everest to be summited in the "second active working age" (from 30 to 55); plus, online and blended formats have been gaining importance, and they require a specific design for a student's educational path,
Customization is a most important trend everywhere, business education included.
What next
"The first issue that has come to the foreground following the pandemic is linked to personal identity and health," Konanchuk says. "Managers must find ways to keep themselves and their family healthy, understand what keeps them healthy and how they can learn to behave differently. The second issue is linked to the question of ethics—the current crisis has had many managers make particularly hard decisions and choose between 'bad' and 'very bad'." Decision-making has always been an important part of business education, but it is ethical aspects that have been receiving a growing attention.
The expert also expects the ecosystem to become an ever more important topic—both as a business model and a partnership form. "The character of competition itself is currently changing," he explains. "A war of ecosystems is breaking out, and this war is going to be waged not by individual products, gadgets, or companies, but rather by entire partner ecosystems linked to a leading company. This is a topic that will be enjoying as high a demand as digital transformation or platforms have in the recent years."
It is not only topics that will be affected by changes, but formats as well. According to Konanchuk, online and offline formats will be merged together in the future. "I would call it phygitality—from phygital, which means a blend of physical and digital," he says. "In five to ten years, a professor's virtual avatar or hologram will be in a classroom instead of them. But the impression would be as if the professor were there communicating live with all the educational process participants. It's the pandemic that has shaped the corresponding—and pressing—request."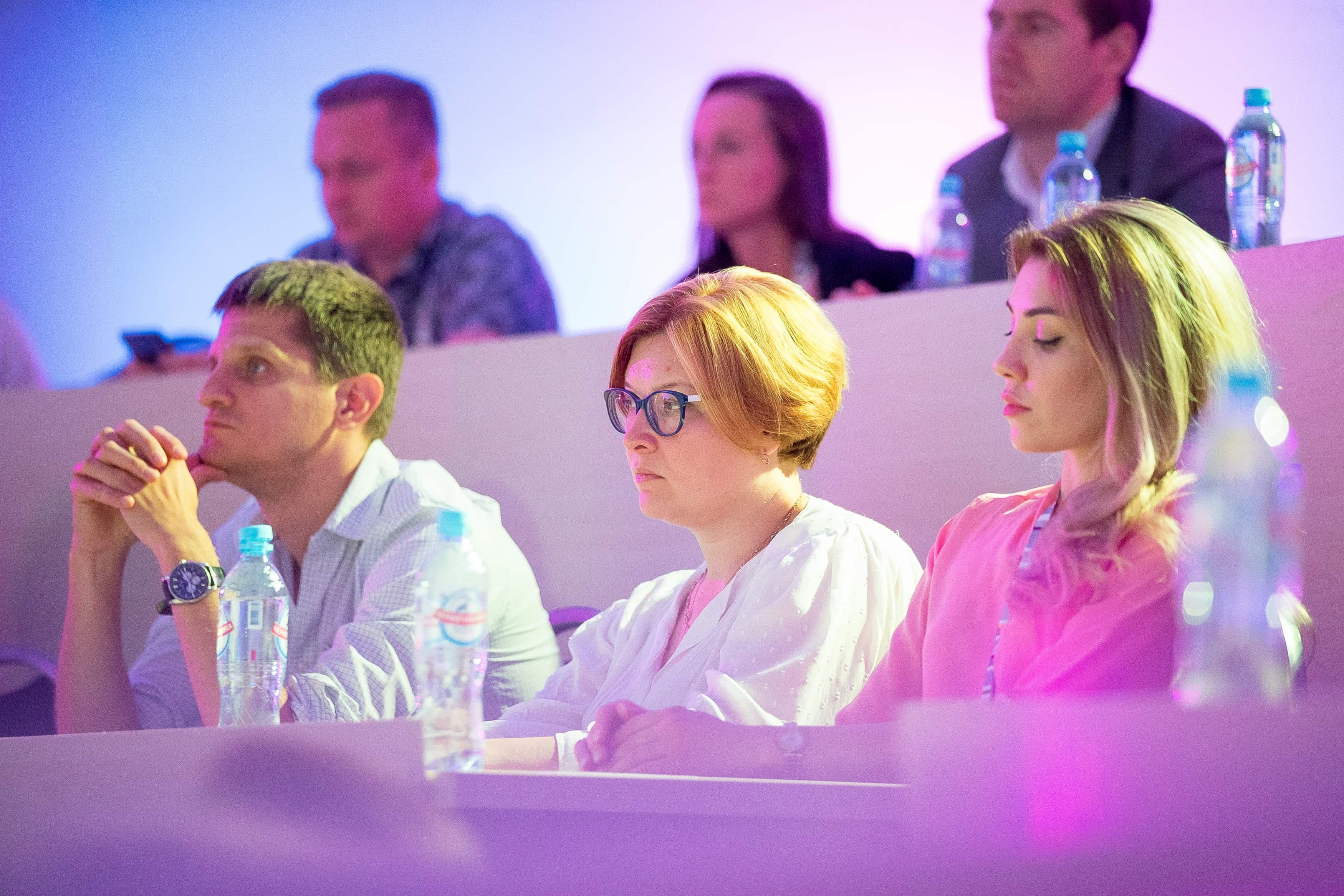 Business education format is also going to change due to the advent of the lifelong learning model, which is a continuing education over the course of life. On top of their traditional certificate programs, the leading business schools offer a wide variety of open courses that often attract people who have already acquired an MBA or EMBA degree.
A full-scale transition to a new model is usually associated with a customized approach. Business education may already have some individual approach features such as personalized feedback or mentors tutoring small groups or individual students, but excellent digital solutions are yet to come. Denis Konanchuk believes that a solution like that would resemble social media targeting when big data processing allows showing the user the information that might meet their specific needs. "For me, customization is about building a unique individual educational path for every person in view of their goals, experience, strong and weak points," he explains. "Artificial intelligence will analyze and suggest several options for further education. It's not there yet, but I'm sure that in about five years this technology will appear and become widely used."