Ways to consider cultural specifics and psychology of international customers in order to gain a foothold in a new market and successfully compete with local brands
When the Walmart chain was entering the German market, it didn't allow for the fact that the Germans were less mobile than the Americans and that a cashier's broad smile so typical of the U.S. could be perceived as flirting and cause aversion. That mistake contributed to a whole complex of factors that made the company leave the German market and incur an estimated $1 billion of losses. In the Chinese market, Amazon decided not to change its approach to warehousing and delivery—and, 15 years after its advent, could only boast a 1 % market share. The DIY retail chain Home Depot offered the Chinese consumers tools and materials to help them redecorate their homes on their own, though the local custom is to have those services delivered by professionals. Companies keep making the same mistake by copying their established models into new markets and failing to take stock of cultural differences. Following a few rules is enough to not fall into the same trap again.
Work your way up to it
If you're not yet sure you'll succeed, you can start expanding into a new market from the safety of your own country. "When international sales are mentioned, it often means selling products to international distributors in your own country," Egor Pereverzev, SKOLKOVO business school director for MBA, ЕМВА, and "EMBA For Eurasia" programs and EKF Group's (China) director general, says. "You don't need to look into the market, understand your consumer, or navigate through sales channels and sales margin." For example, that approach has been adopted by Russian confectioneries that supply chocolate sweets to China.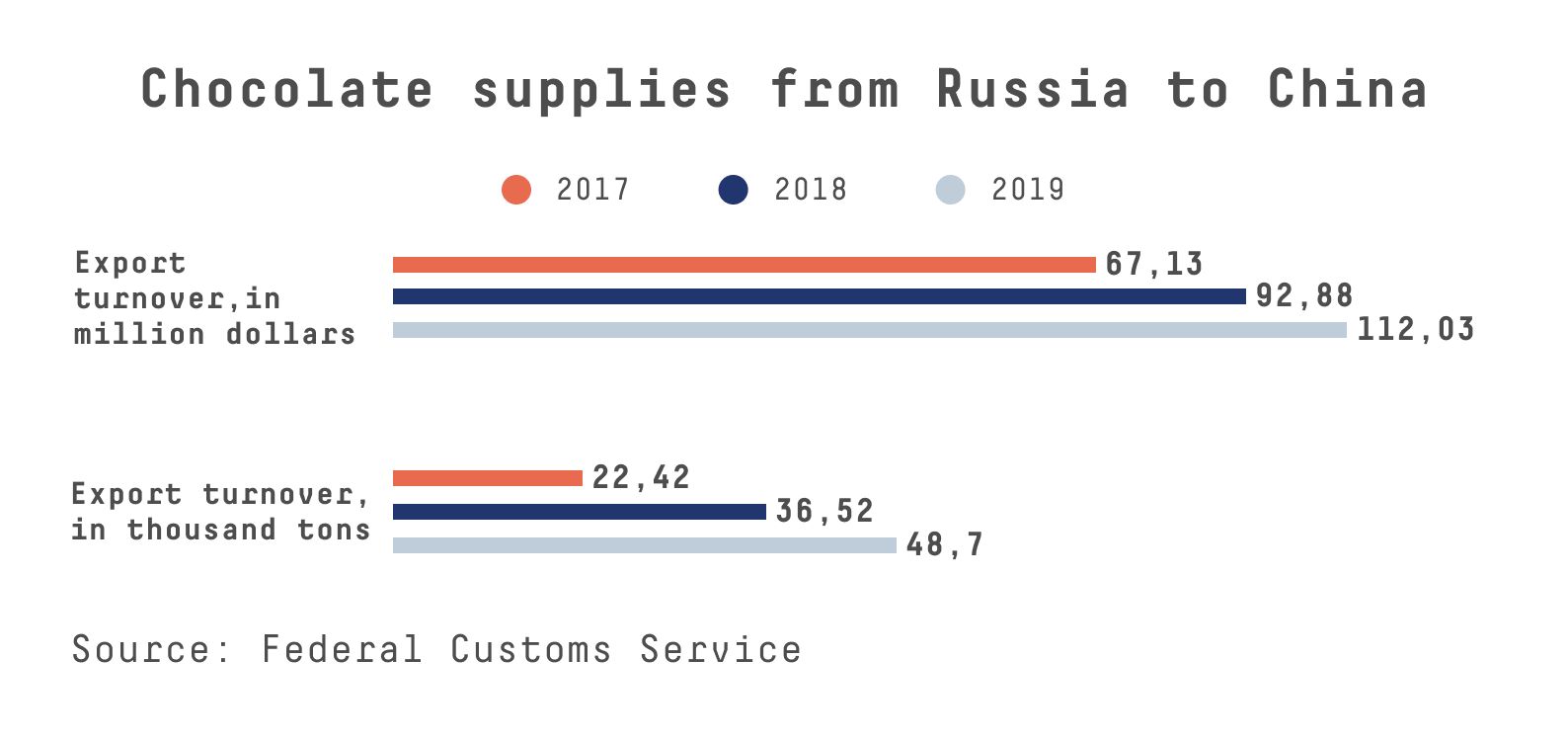 Another easy way to have a try is cross-border trade. "All you need is to register an online store and send goods to a warehouse in a free trade zone, while customs clearance can be done when the goods have been bought," he says. "In that case, I would recommend registering your trade marks in China at the very early stage."
For dealing with the Chinese market, daigous can be engaged, that is, independent trade agents living in another country and reselling cosmetics, jewelry, and other goods to their fellow country people using WeChat. "They come to a jewelry store and start streaming," Egor Pereverzev says. "They pick a piece of jewelry and start describing what a treasure it is. And on the other side of the screen, hundreds of their subscribers watch the video and shop straight away. Daigou don't ask for permission—they simply arrive and start selling your goods buying them from you for roubles after they're done. You take the money and they leave—and there it is, international trade! You've just had your goods sold abroad." A recent study estimated that around 20 thousand daigous in Russia each buy a monthly average of 175 thousand roubles worth of goods. In 2018, this market was estimated at 42 billion roubles, and it is expected to reach 174 billion roubles by 2023. To take advantage of that growth, businesses ought to create favorable conditions for daigous.
Study local habits
When entering the Japanese market, the French Carrefour chain underestimated the meaning of the stores' appearance and decided to sacrifice design and service for the widest possible range of products offered to the shoppers. On top of it, expectations were high that the retailer would be selling premium-class French goods, but the company made a choice to rely on local suppliers and got drawn into a war of prices with its competitors, notwithstanding the fact that Japanese consumers link low prices to poor quality. Five years after, the company withdrew from Japan, and its head called that unsuccessful experience "a short and expensive adventure."
A lot of mistakes made when entering new markets resulted from insufficient study of consumers' behavior. "You can't sell everything to everyone; you need to work with particular segments and relate to their unique pains and needs," Egor Pereverzev highlights. "To sell into Asian markets, the ultimate segmentation is what you need." Pereverzev has been living and working in China for over 15 years, and Asian markets are his specialty. According to him, women constitute one of the most promising consumer categories in this country. "Unlike in other Asian countries, Chinese women make a nearly 50 % contribution to family income. They make consumer decisions for their children and older generation in such spheres as food, clothing, medicine, and education. When we sell children's dancing classes, we sell them to mothers rather than daughters. That means we need to sell a double subscription, so that mothers can also do some sports while daughters are dancing."
There's a stereotype that Chinese consumers have a particularly soft spot for international brands. Pereverzev acknowledges the trend exists for some product categories, but warns against extending it to the whole market. "Foreign origin will be the main factor for purchasing dairy products, baby and children's products, cosmetics, drugs, and, partly, wine," the expert says. At the same time, there are Chinese product categories that the Chinese value more than their international analogues: they'll never enjoy drinking Russian vodka as much as they enjoy drinking that same beverage of their own. This also holds true for local fresh seafood." Interestingly, fish and seafood hold the fifth place among goods exported to China from Russia, with over 1 million tons worth $1.7 billion sold into the country in 2019.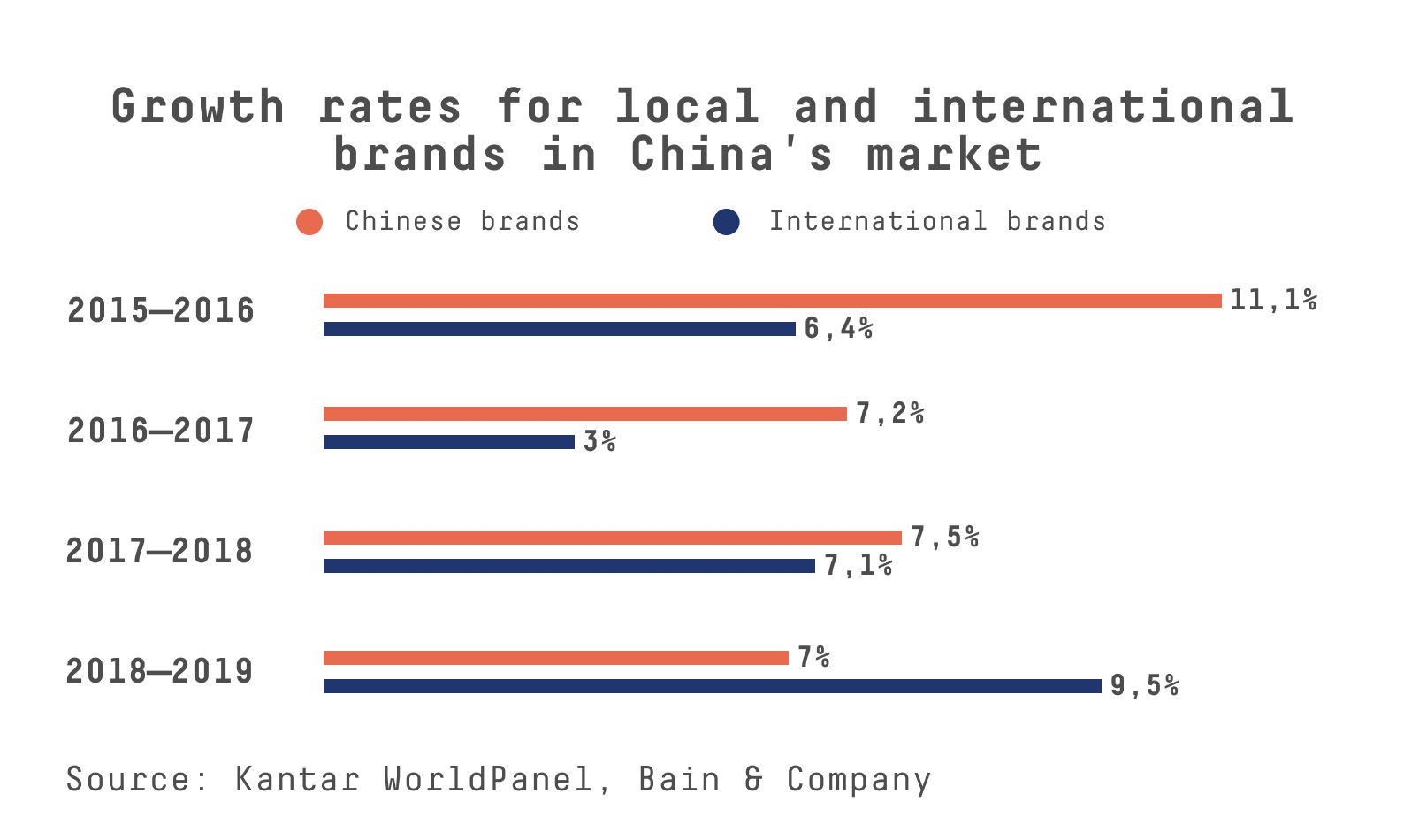 Make more use of online channels
The Internet is increasingly used worldwide, and the share of mobile Internet traffic had already exceeded that of desktops. This trend is particularly pronounced in the developing markets of Africa and Asia. Online channels might be considered the main specific feature of the Chinese market. "Online sales are enormous," Pereverzev says. "There's an example of a Dutch company that sold a year's worth of goods on the Bachelors' Day."
In his interview for SKOLKOVO's educational course "Doing Business in Eurasia" Igor Temirov, an expert on bringing brands to the Chinese market, advises choosing a city with good logistics for online trading. "I would recommend Hangzhou that has TMall marketplace and other platforms' headquarters," he says. "Gaining a foothold on decent online platforms and understanding whether your product has been accepted takes about 9 to 12 months."
Temirov also believes that working in Asian markets requires learning to deal with opinion leaders. "Consumer behavior there is conditioned by a vast choice," he says. "Many don't speak foreign languages and find it hard navigating through international brands, so they listen to what opinion leaders and influencers have to say. This helps: through bloggers, you can deliver a very precise and personalized message to your target audience." In their annual study of Chinese consumers, Kantar Worldpanel and Bain & Company position the streaming service sales growth all but the main trend of 2019—over the year, it increased threefold and totaled about 4 % of all sales in the country.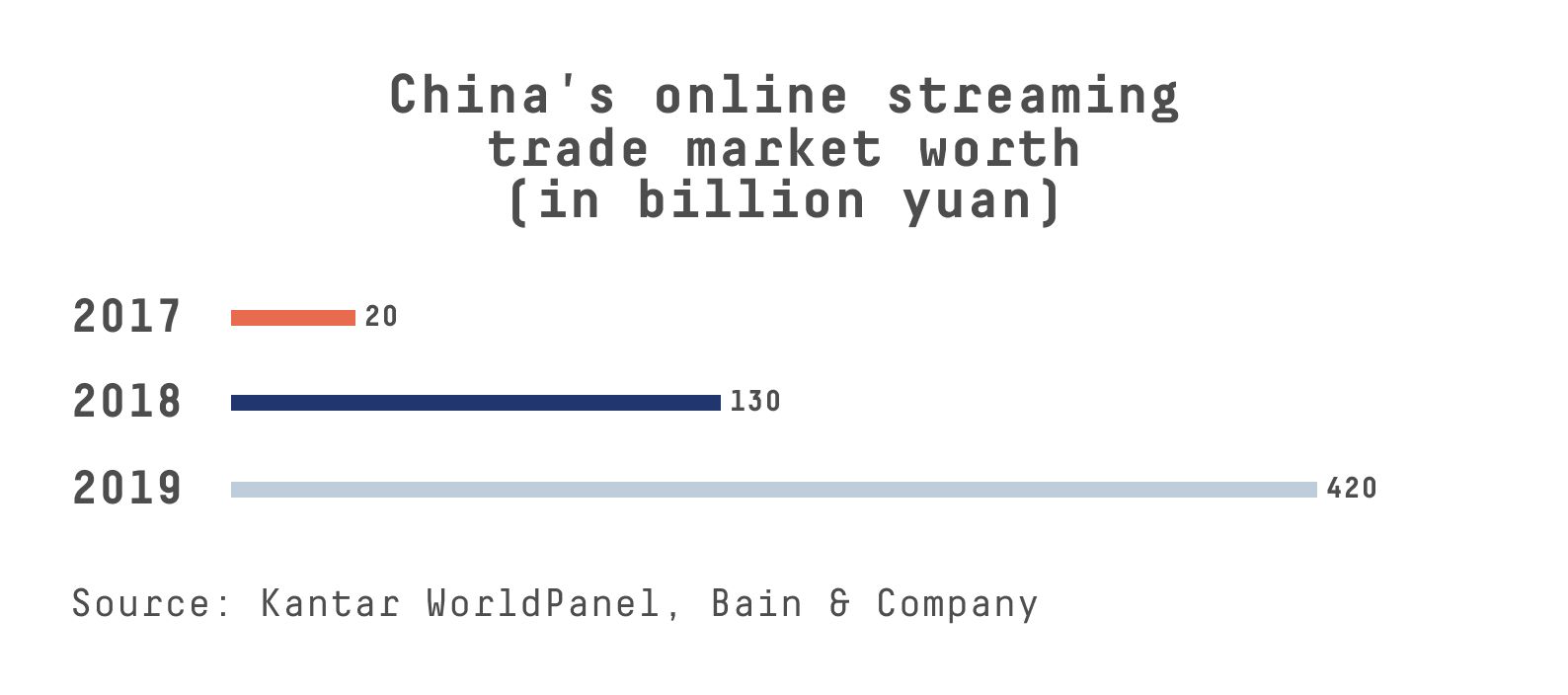 Cooperate locally
Before entering a new market, you need to conduct a marketing research, and it had better be done by local agencies. They are already familiar with the realities of the market and will help you develop a more viable promotion strategy. For example, Igor Temirov recommends having social media monitoring done in the first place: it can shed light on when your product may interest the local customer—what season, month, or even week of the year. It will help plan advertising campaigns more effectively.
According to Egor Pereverzev, it is of utmost importance that your team has people who are native to the market in question. "For China, you need to hire the Chinese," he says. "It especially concerns sales, a sphere where they are by all means much more knowledgeable. I personally know only about half a dozen Russians who succeeded in selling here. It's good to have a foreigner for representation, but the core of the sales department needs to be made up of local specialists.
Don't be misled by resounding success stories and stereotypes
When looking at a new market, you need to be careful about mass media publications and resounding success stories. They can mislead you and create a wrong impression about your prospective customers. In 2016, mass media promoted the topic of demand for Russian ice-cream in China after Vladimir Putin offered a package of ice-cream to China's leader Xi Jinping. Against this background, some could have an impression that supplying ice-cream to China was a gold mine for businesses. But customs statistics shows that export turnover from Russia is not that big and has been decreasing for a few years.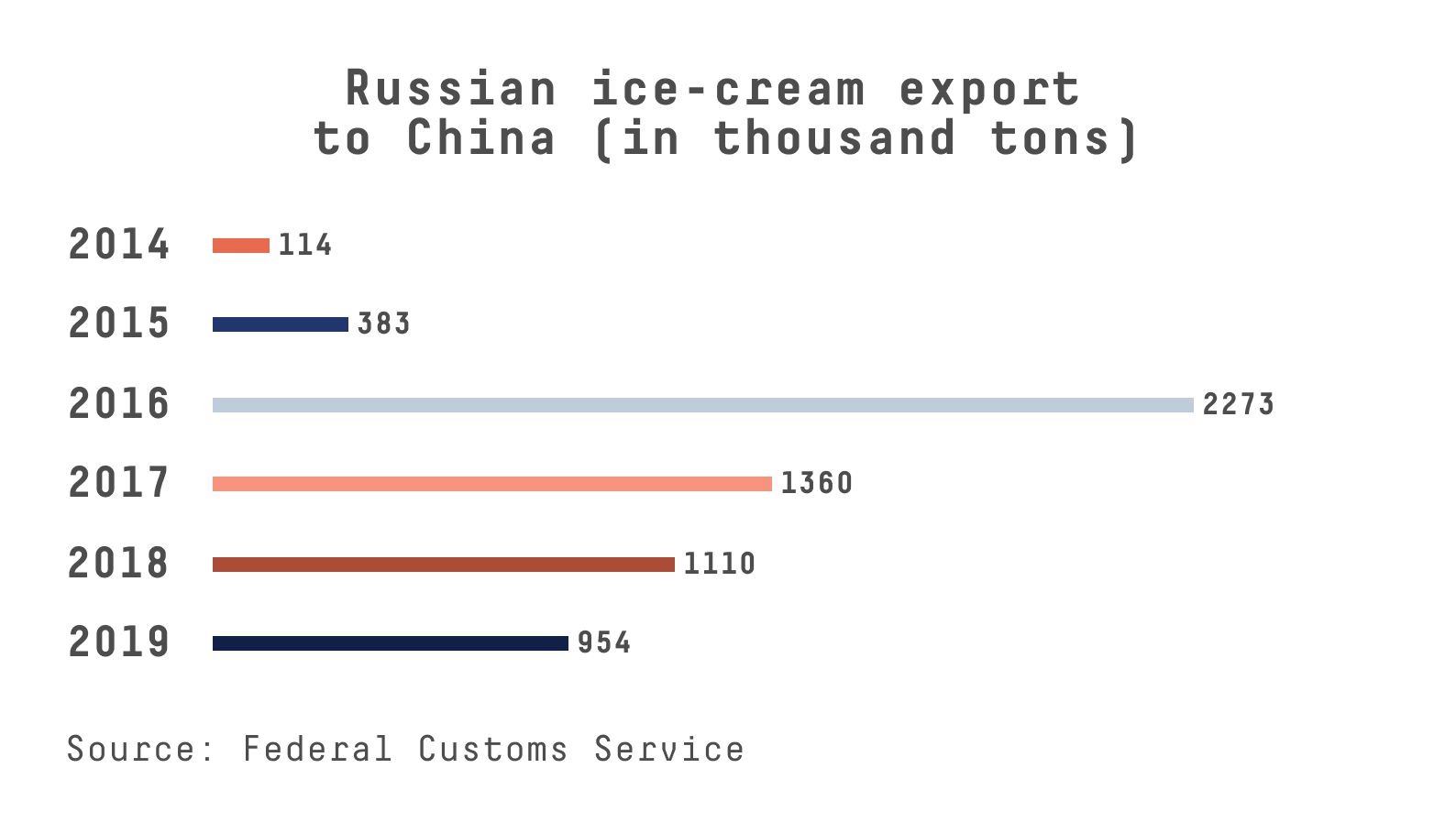 "What does it mean if the amount of goods imported during the second year is less than the year before?" Pereverzev asks. "It means nothing has been sold." At the same time, ice-cream consumption has been indeed increasing in China, while international brands are in demand in the high price segment. In 2019, the country imported the amount of ice-cream worth $103 million, but in terms of import share Russia was outplayed by France, New Zealand, South Korea, and the U.S. "For example, the Chinese like the Haagen-Dazs American ice-cream, but its class and ingredients are totally different," the expert goes on. Besides, their channels are drastically different as well—they power up their brand through a large cafeteria chain, while sales are boosted through retail."
Adapt your brand
Adapting your brand to the local market can also become an advantageous strategy. In Asia, some Western brand names can be unpronounceable and meaningless, thus leading companies to adapt their naming. For example, a combination of symbols has been found for Tide in China that, if translated, means "washing off stains", while the Mercedes brand adapted for the Chinese market means "dashing speed".
Adaptation can involve both the company name and what the company has to offer. The Pizza Hut approach is often cited as a classic example. When in 1990 the company entered the Chinese market, it redeveloped its menu from the start to suit local consumers' gastronomic tastes and offered them a classic Western restaurant experience with decent service. As a result, the chain outlets were frequented for dates and family lunches, and pizza was eaten with a knife and fork. Since then, the chain has been incessantly working on quality and service improvement. Today, together with KFC, it is owned by Yum China, a company that, in 2019, had over 9 thousand restaurants and $8.8 billion of revenue. Due to its approach, the company has taken its place among the Chinese market leaders.