IT ecosystems have been evolving in China since the turn of the millennium and have revolutionized both the digital and the real world over the last 20 years. Egor Pereverzev, Director of MBA, ЕМВА, and EMBA for Eurasia programs at SKOLKOVO Business School, shares the principles that ecosystems followed in their evolution and useful takeaways for Russian companies.
Three Basic Elements
The evolution of China's digital ecosystem was based on a combination of three elements. Admittedly, not all of them could be applied in Russia.
Starting with Unscalable Activities
The early history of Alibaba is a classic example. Jack Ma's project relied upon a huge wholesale market in Yiwu, Zhejiang (also known as YiWu China Commodity City). It was home to a giant network of small factories, vendors, and suppliers, who provided virtually the entire developing world with FMCGs. Jack Ma went door to door trying to convince these businesses to post information about their goods on his platform, Alibaba. This is how the ecosystem started.
In our case, ecosystem operations are monopolized to a higher extent, with most of the services provided by existing major players. They consolidate ideas, talent, other resources within the systems they already have and build platform infrastructure on top of them. Some examples include Sber, Yandex, MTS, and Mail.ru. This means that they are less actively involved in unscalable operations, even though they also passed this stage when they, for instance, brought individual taxi companies to a taxi aggregation service. One of the most remarkable recent examples is the founder of the Wildberries marketplace, Tatyana Bakalchuk, who personally enlisted partners when her project was just beginning.
Having a platform-owned payment system is the backbone of e-commerce. AliPay, created by Alibaba, was the pioneer payment platform in China. It provided an escrow payment service, which was highly innovative at the time and acted as an intermediary between sellers and buyers that had very low confidence in each other.
History is beginning to partly repeat itself: e-commerce is to revolve around payment and banking systems.
This is the key element needed to develop ecosystem projects, especially those related to commerce. By the time IT platforms began to emerge in China, the country already had an advanced system of high-speed railways, roads, air transportation, the importance of which cannot be underestimated. To this day, the system remains unprecedented on a global scale: for example, according to the World Shipping Council, 7 out of 10 largest ports in the world are located in China. This offers spectacular opportunities for logistics and facilitating trade.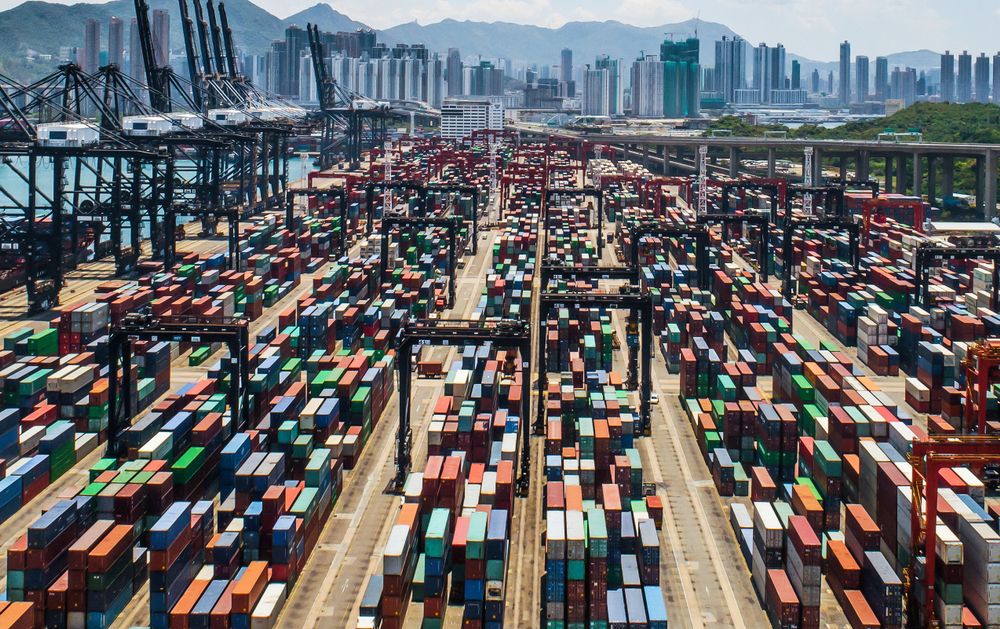 Russia, on the other hand, ranks 75th in World Bank's Logistics Performance Index. Underdeveloped logistics infrastructure hampers the growth of marketplaces and their ecosystems. Nevertheless, a very interesting trend is beginning to emerge that affects this country as well: digital evolution in Eurasia is driving the evolution of Eurasian infrastructure. In order to ensure fast and reliable quality delivery services, Eurasian countries need to establish logistics hubs and improve rail and air transportation systems. In addition to traditional drivers, new powerful mechanisms for improving infrastructure are beginning to emerge, including the Belt and Road Initiative and, in the future, the Northern Sea Route, which will drastically reshuffle the balance of powers in terms of transport logistics.
Home of Unicorns
Growth of Chinese ecosystems is contingent on investing into new projects. Alibaba, Tencent, Huawei, and others are surrounded by multiple venture hubs, with companies investing in research and development. The state is also a key player in venture capital investments. Staggering economic growth (+2.3% despite COVID-19, and +9% in 2021, according to Morgan Stanley forecasts) creates a unique environment for development where new strong players enter the market: Hurun Global Unicorn Index 2020 data indicate that 6 unicorns in the Top 10 are start-ups from China (Ant Group, ByteDance, Didi Chuxing, Lufax, Kuaishou, and Cainiao).
Their success stories stem from a strong industrial framework and human capital. The country has many highly qualified technical professionals, and national universities are geared toward this type of training: there were about 7 million graduates in 2018, which represents considerable growth from 1 million in 2004. This means that ecosystems can hire talented developers and skilled technicians for infrastructure maintenance. Russian platforms should take the hint: they need to invest in training Russian IT professionals.
It is curious that new IT giants are often founded by former employees of existing corporations. This suggests that entrepreneurial spirit is an endless source of ideas, and that ecosystems will never have a monopoly on entrepreneurship, no matter how many resources they have. New companies, like TikTok and Pinduoduo, will continue to appear. They will not be owned by Alibaba, Tencent, or Baidu, but they will compete with them in terms of their operational models, number of users, and valuation. We will see a similar picture on the Russian start-up and ecosystem market.
Two-year Forecast from China
To understand how trends will unfold in the future, perhaps, in two years, Russian ecosystems need to look at China today: this experience is likely to find its way here as Russia lags behind China.
Shopping based on social contact has made it big in China. Pinduoduo both has the advantages of an e-commerce platform like TaoBao and some of the features available on Groupon related to group buying. Shopping has now turned into an event in China as it stands in the center of entire communities, recommendation systems, and human communication. Clients form large groups, sometimes several thousand strong, in order to buy products at a good price. It took the company only three years to be listed on Nasdaq, and it now connects 731.3 million active buyers and over 5.1 million merchants.
Promotion through Opinion Leaders
China's ecosystems actively rely on opinion leaders for marketing. This model operates so smoothly that specialized agencies can help you find an influencer with an audience not just in a specific city, but in a specific city district or block, which implies that ecosystems have access to incredibly precise targeting and transparent pricing.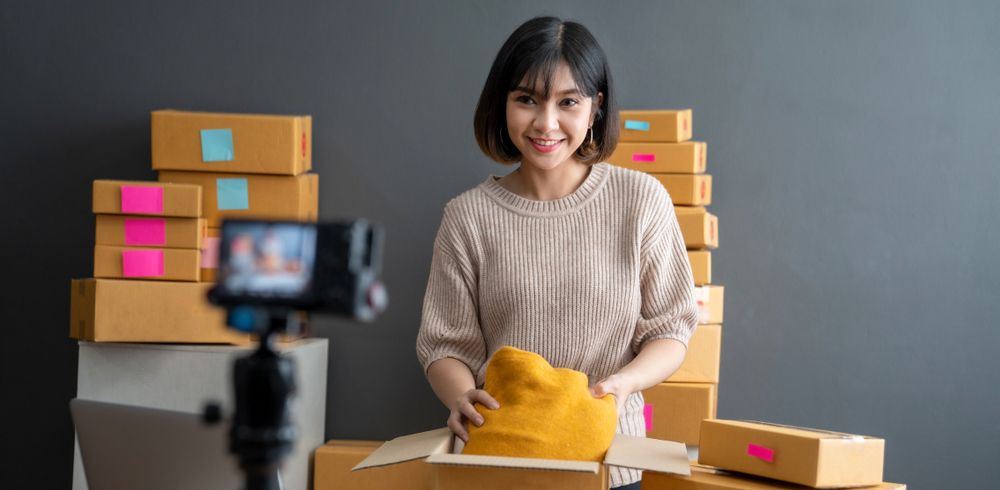 Online-to-offline solutions, or O2O, are being actively deployed in China. Basically, O2O is a convergence of virtual and physical commerce. Alibaba's Hema Fresh supermarket chain is a good example. They offer ultra-fresh groceries, including seafood so popular in China. People can stop by the supermarket on their way from work, choose a specific crab or lobster, pay for their purchase, and go home, where the freshly prepared dish cooked from the seafood they chose will be delivered. The chain has launched another concept, which is on the rise in China: stores without salespeople or cashiers.
Negotiating with the State
Cooperating with the state, which sooner or later becomes inevitable, is another prominent trend that is clearly relevant for Russia as well. This covers not only the widely discussed social scoring system in China that is actually meant to promote public safety and serve the interests of the people. There are other examples of effective cooperation in the country, like overcoming coronavirus.
The authorities relied on Alibaba and Tencent platforms for tracking to identify the risk of infection for specific people. This was possible thanks to virtually universal and overarching penetration of the ecosystems. WeChat, an application that almost every adult has on their smartphone, used GPS to track users and rapidly find locations where people become infected. As a result, the country could get back to normal very quickly—much quicker than the rest of the world.
WeChat also enables smart city monitoring: municipal authorities can send additional law enforcement to crowded places to ensure safety or control city traffic. Chinese authorities also use the application during disasters, like, for example, after an earthquake in Sichuan: WeChat was used to understand how many people were in a building before it collapsed and how many victims could still be under the rubble.
This exemplifies how platforms can cooperate with the state to make both systems more efficient. Considering the amount of resources many platforms have, which can be comparable to that of the government, and their deep effect on different aspects of daily life, this cooperation cannot be avoided. In such a world, governments play the role of the only referees with the natural capability of having any influence on the platforms, and as the situation around Alibaba shows, China is not planning on sharing this role with anyone.
Russian IT giants do not have this consolidated effect yet, but many ecosystems, such as Sber, for example, have the potential.
Looking at Moscow
Russia is an obvious and a potentially interesting market for Chinese ecosystems, so the infrastructure aimed at other markets will be (and already is) redirected in the coming years. This will mostly be done through cooperation with Russian IT giants, like it was the case with Mail.ru and Alibaba joining to create AliExpress Russia and planning to develop a payment application in partnership with AliPay. This means that Russian companies need to get ready.
China's ecosystems are sure to bring strong competition to local services. For example, ride-hailing application DiDi, which is already available in 16 cities around the country, will compete for Yandex Taxi's clients. Nevertheless, DiDi entering the Russian market will significantly increase the quality of taxi services and will result in positive changes.
The same is true for other platforms. Hopefully, technological decoupling will not affect ecosystems, unlike hardware and software, and as users we will be able to benefit from using unique distinctive features of different applications and companies. And I think that would be wonderful.