SKOLKOVO Business School and EFMD Hold a Programme for Business Education Managers
Friday, 05 October 2018
Moscow, October 5, 2018 — On September 23–24, an international programme for business education managers was jointly conducted by the SKOLKOVO business school and the EFMD Global Network.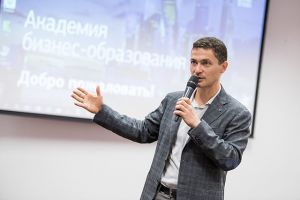 The programme was attended by 25 participants from 11 cities of Russia. Most of them are heads of business schools, institutes of management and business, heads of corporate universities, coaching and training centres. The joint programme aimed to bring together experts from academic and business circles in order to discuss problems, priorities, and practical solutions in the field of business education.
"The programme showed that Russian business schools can be not only competitors, but also partners in addressing large-scale tasks, such as improving the quality and reputation of Russian business education in the international arena. During their joint work on the most important topics — internationalisation, digitalisation, partnerships — the participants gained an insight into their common interests and priorities, and actions that may be taken to achieve the desired results. Specific mechanisms and change plans will be elaborated during the next programmes," said Denis Konanchuk, Academic Director at the SKOLKOVO business school.
"This programme was the first step in uniting the leaders of Russian business schools with leading experts and representatives of business education at the international level. EFMD plans to structure and possibly scale up this experience in the coming years," shared Ulrich Hommel, Director of Business School Development at EFMD Global Network (GN), Associate Director of Quality Services at EFMD.
During the programme, the participants had an opportunity to listen to high-class international and Russian experts in the field of business education and to discuss the key trends and challenges: combining tracks (general and customised) as part of programmes, selecting qualified professors, the lack of recognition of the majority of Russian business schools abroad, gaining leadership in strategic transformations, and much more. The outcome of the programme was the development of an agenda to outline future activities.