SKOLKOVO Business School Launches an International Online Platform to Support Foresight Sessions
Tuesday, 16 January 2018
Moscow, January 16, 2018. – Moscow School of Management SKOLKOVO launched an international online platform to support foresight sessions based on the Skills Technology Foresight.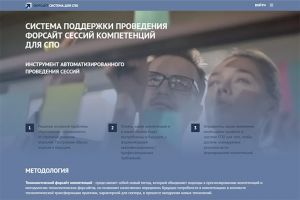 The Skills Technology Foresight is a new method that combines approaches to forecasting competencies and the technological foresight methodology. It is designed to qualitatively determine future requirements for competencies in terms of the technological transformation of industry-specific practices while introducing new technologies.
The online platform will allow you to make technologically advanced foresight sessions by using the following functions:
to maintain foresight sessions online (the platform supports all stages of foresight: pre-foresight, enrolment, generation, actions, summing up results, verification and update);
to structure and store data entered into the foresight system, to display data in an user-friendly and intuitive format;
to show results of foresight sessions in a convenient form.
At present, results of more than 150 Russian and international foresight sessions for various industries have been uploaded to the system. The online platform is expected to become an international resource centre and combine results of numerous foresights conducted in Russia and abroad.
The online platform is available at https://foresight.skolkovo.ru/