SKOLKOVO Business School joins Global Business School Network (GBSN)
Wednesday, 03 July 2019
Moscow, July 3, 2019. — Moscow School of Management SKOLKOVO joined Global Business School Network (GBSN).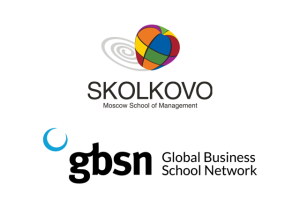 GBSN is a nonprofit organization that connects business schools, industry and nonprofits to foster knowledge sharing and collaboration to benefit business education in the developing world. More than 70 top business schools spanning six continents are members of the organization, including IMD, IESE Business School, INSEAD, University of Chicago Booth School of Business, MIT Sloan School of Management, Columbia Business School, University of St. Gallen (HSG).
Dan LeClair, CEO of the Global Business School Network: "I am excited that the Moscow School of Management SKOLKOVO has joined other top business schools in pursuing the GBSN vision, which is for the developing world to have the management talent it needs to generate prosperity. The institution's emphasis on entrepreneurship and sustainability will be a significant part of our work in the network".
GBSN works with member schools to offer opportunities for international exchange, research with cross-border connections and spreading best practice throughout the network.
Marat Atnashev, Dean of Moscow School of Management SKOLKOVO: "This is excellent news for SKOLKOVO Business School highlighting one of our key principles – openness to the world, and demonstrating our commitment to deliver world class business education combined with local relevance. We joined a club of just about a hundred top business schools worldwide. The Global Business School Network is a great opportunity for SKOLKOVO to provide global connectivity to our key partners and clients, program participants, faculty, researchers and wider community".