SKOLKOVO Business School Launches Practicum-16
Monday, 15 October 2018
Moscow, October 15, 2018 — The launch of the Practicum-16 programme at the SKOLKOVO business school was head on October 15. This time, the programme has 61 participants—the largest number in its history, and the competition for enrolment was very high: 2 people per place.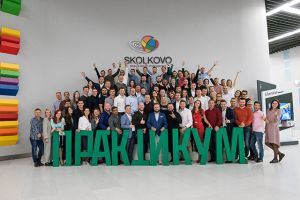 Training under the Practicum-16 programme will be received by entrepreneurs from Russia, India, Kyrgyzstan, Latvia, and Uzbekistan.
85% of the participants are managing owners, 8%—CEOs, 5%—functional directors, and 2%—social entrepreneurs.
They all hope that participation in the programme will help them achieve the following objectives: to choose a focal development area, to understand how to move on, to regain the original interest in the business, to make new connections and partnerships, to scale their businesses from small to medium-sized, to bring it from the local to the federal level, to develop business processes and align the strategy, to move out of the comfort zone, and to reset the brain.
The Practicum is a programme for entrepreneurs that aims to create an environment of like-minded people and give its participants an opportunity to develop their businesses and create their personal strategies. In fact, training under the programme is intense work to find solutions to the problems they face in their businesses. The programme consists of 5 modules lasting 5 days each.
---