SKOLKOVO Business School Announces the Launch of the World's First Online Course on University Transformation
Wednesday, 29 March 2017
Moscow, March 29, 2017. – The Moscow School of Management SKOLKOVO is launching University Management — an online course that aims at viewing a university as an object of management and expanding the idea of what and how can be changed in Russian universities. The course combines international experience and practical achievements in the field of university transformation, taking into account the specific features of Russia. The author of the programme is Andrey Shcherbenok, Professor of Practice at the SKOLKOVO Education Development Centre.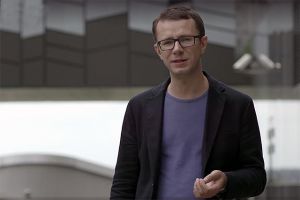 The course will be taught by experts such as Michael Crow, President of Arizona State University, Philip Altbach, Founding Director of the Boston College Centre for International Higher Education, Andrew Wachtel, President of the American University of Central Asia, Andrei Volkov, Professor at the Moscow School of Management SKOLKOVO, Denis Konanchuk, Academic Director at the Moscow School of Management SKOLKOVO, Mikhail Sokolov, Professor at the Department of Political Science and Sociology of the European University, Victor Vakhshtayn, Director of the Centre for Sociological Research at the Russian Presidential Academy of National Economy and Public Administration (RANEPA), and Eduard Galazhinsky, Rector of Tomsk State University.
The online course consists of seven lectures on the possible transformation of Russian universities in various aspects of their activities: from basic educational and research processes to personnel policy and positioning strategy. There are two options for taking the course: free of charge and fee-paying. The free of charge option provides students with access to video lectures, test questions, and the forum. The advantage of the fee-paying option is that students have an opportunity to write analytical essays that will make up a university transformation plan. In addition, after completing the course, users who choose the fee-paying option will receive a certificate from the Moscow School of Management SKOLKOVO.
Andrey Shcherbenok, the developer of the online course, explained, "The University Management course proceeds from the fact that the current state of Russian universities does not suit our needs for certain reasons, and is intended to serve as an incentive to start the transformation of universities—a process that, until now, has been modified under the influence of independent external trends."
Andrey Shcherbenok defended his thesis at St. Petersburg State University, received a PhD from the University of California at Berkeley, and also worked at Columbia and Sheffield Universities for five years.
Over the past five years, the Moscow School of Management SKOLKOVO has run nine Rector's School programmes and a number of strategic sessions at Russian universities, which were attended by more than 700 people. This allowed the School to acquire a unique expertise in the management of higher educational institutions. The University Management online course accumulates the gained experience.
The start of the course is scheduled for April 6, 2017.