SKOLKOVO WTC round table "Family Offices in Contemporary Russia"
Friday, 03 July 2015
Moscow, July 3, 2015. – On 1 July 2015, SKOLKOVO Wealth Transformation Centre held a round table devoted to family offices in contemporary Russia, with private wealth management experts, representatives of family offices and leading international banks, as well as researchers and scholars being among the participants.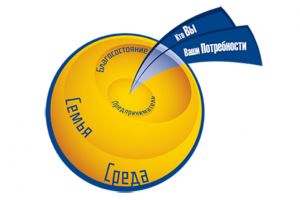 The complexity of issues related to wealth management and succession necessitates a specially designed structure to solve them. The overseas experience highlights the effectiveness of a family office – a body responsible for managing financial and personal matters. Such a body may serve interests of one or several wealthy families over multiple generations.
According to various estimates, there are up to 11,000 family offices globally, including up to 9,000 in North America, about 500 in Europe and up to 100 in Asia. For Russia a family office is a relatively new phenomenon. Russia's wealth possessors list asset and real estate management, tax planning, financial and legal support among the most highly demanded services.
In 2015, SKOLKOVO Wealth Transformation Centre is determined to study Russian family offices and identify their role in financial and non-financial aspects of business families' life.
The discussion has touched upon a number of acute issues: the definition of a family office, strategic goals and objectives, reasons to set up, mechanisms of control and governance, a portrait of a family office's employee, costs operation, and required IT solutions. The participants have aired their views on the current situation in the industry and shared their practical experience. The view was expressed that the objectives and tasks of family offices in Russia are very different from those in Europe and America. This is primarily due to the fact that private capital is concentrated within the first generation of owners. It was voiced that family offices in Russia are often run by managers from the business of the family, and trust is the key factor when choosing a manager.
The feedback and comments obtained enables the Centre to initiate the next stage of the research, during which the it is intended to study dozens of Russian family offices.
SKOLKOVO Wealth Transformation Centre will present and announce the study's results at the end of 2015.
---