The Atlas of New Professions by SKOLKOVO Business School and ASI
Tuesday, 18 February 2014
Moscow, February 18, 2014. - Agency for Strategic Initiatives (ASI) and the Moscow School of Management SKOLKOVO present The Atlas of New Professions, created through a unique to Russia large-scale study Competence Foresight 2030.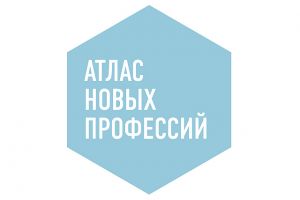 The Atlas of New Professions is an almanac of promising industries and occupations for the next 15 to 20 years. It helps you understand which industries will be actively developing; what technologies, products and management will be created; what kind of new professionals will be in demand.
The participants of the study analysed technological, social and economic changes, as well as development plans of leading companies, in order to draft "future maps" for various industries, where the key role was expected to be played by professionals capable of successfully implementing those plans.
At the press conference, ASI was represented by Vladimir Solodov, Head of Projects and Practices at Young Professionals division. He emphasized the importance of the Atlas as a first step towards the development of vocational guidance system for young people: "The Atlas is not a classifier of professions, and it is not of a comprehensive nature – its purpose is to show the scale of the problem and approaches to its solution. In Russia, there are no mechanisms to commission new professions, and we hope that the Atlas will be the first step towards the creation of such mechanisms."
Denis Konanchuk, Head of SKOLKOVO Education Development Centre said: "The development of the world economy is so dynamic that the current educational system and business require completely new competencies that are at the intersection of several industries. This Atlas is a signal for future university students, determining their career path – it shows what is worth investing their time. For universities and businesses, it is the possibility to take joint steps towards developing new educational programmes right now, so that we have a chance to grow highly sought-after professionals by 2020."
In short: The Atlas analyses the key changes and new technologies in 19 major industries and technology areas (from medicine and biotechnology to the construction industry and children's products), which lead to the emergence of new professions by 2020 and after 2020. Over 2,500 Russian and foreign experts took part in the research behind the project.
The Atlas of New Professions includes:
The professions that will be relevant in the medium and long term in fast-growing and emerging sectors of the Russian economy.
Universal skills and competencies, providing future professionals with a competitive advantage that will enable them to quickly adapt to the highly competitive environment.
Recommendations on the choice of universities, providing basic training in the field of the professions of the future.
The list of Russian companies willing to adopt new technologies and determining the demand for new competencies and skills.
«Retiring professions», the demand for which will be steadily decreasing by 2020, as they do not correspond to the needs of the leaders in developing high-tech sectors.
What knowledge, skills and abilities do you need to be a highly sought specialist in the new world? The Atlas will help you answer these questions, as well as learn what schools can provide good basic training for future professionals. The Atlas features more than 160 new and outwearing professions in various industries, including:
Healthcare: 16 professions
Biotechnology: 6 professions
Ecology: 6 professions
Surface Transport: 9 professions
Water Transport: 3 professions
Aviation: 7 professions
Space: 5 professions
IT: 10 professions
Children's Products and Services: 4 professions
Mining and Processing of Minerals: 3 professions
New Materials and Nanotechnologies: 5 professions
Construction: 6 professions
Robotics and Engineering: 8 professions
Power Grids and Energy Management: 9 professions
Power Generation and Energy storage: 7 professions
Education: 10 professions
Social Services: 7 professions
Management: 14 professions
Finance: 5 professions
Download the latest version of the Atlas (Russian version).
---