Lawrence Wright appointed SKOLKOVO Startup Project Director
Monday, 06 June 2011
Moscow, June 6, 2011. – Lawrence Wright was appointed Startup Projects Director at the Moscow School of Management SKOLKOVO in Spring 2011. In this role he leads the entrepreneurial component of the full time MBA programme and is developing a strong pipeline of potential projects, fostering an entrepreneurial ecosystem, managing the startup module, and supporting new startups to be successful.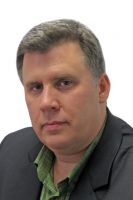 Prior to joining SKOLKOVO, Lawrence was CEO of Xlerate Technologies (2005-2011), where he developed hi-tech startups, raised venture capital, and advised others on strategic development and capital raising. Before that, Lawrence was Deputy Executive Director of the International Science and Technology Center (2002-2005), the largest funder of S&T in Russia and other CIS states. There he created Russia's first technology commercialization program.
Earlier, Lawrence established and managed the country operations for SAIC, Inc. (Russia), a Fortune 500 IT, systems integration, and engineering firm (1992-2002). He successfully grew the operation from scratch to over 50 staff, and pioneered a number of US-Russian bilateral cooperative technology programs.
Lawrence Wright was born in Texas in 1966. He graduated in 1989 from a private liberal arts college, The Principia, in Elsah, Illinois with a bachelor's degree in political science and Russian studies. While at Principia he visited the Soviet Union for the first time in 1987. He continued his education at George Mason University, in Francis Fukuyama's (The End of History and the Last Man) program on International Commerce and Policy, receiving his MA in 2002.
Lawrence has a Russian wife and two children. He is fluent in Russian. He is a trustee of the National Bible Association in New York, and a member of the Sons of the American Revolution. He has been active in various volunteer activities in Russia, from helping impoverished orphans to facilitating the return of the "Harvard bells."
---
The Moscow School of Management SKOLKOVO is a joint project of Russian and international business representatives, who joined their efforts to create a new-generation business school from scratch. Focusing on practical knowledge, the Moscow School of Management dedicates itself to training leaders, who intend to implement their professional knowledge in the conditions of rapidly developing markets. SKOLKOVO is defined by: leadership and business entrepreneurship, a focus on rapidly developing markets, and an innovative approach towards educational methods.
The Moscow School of Management SKOLKOVO project was established by the governmental-private partnership within the framework of the Education Foreground National Project. The project is financed by private investors, and doesn't use governmental budget recourses. The President of the Russian Federation Dmitry Anatolyevich Medvedev is Chairman of the SKOLKOVO International Advisory Board.
Since 2006 SKOLKOVO conducts short educational Executive Education programmes for top and medium-level managers – open programmes and specialized, integrated modules based on the client requests. SKOLKOVO launched the Executive МВА programme in January 2009, and the first class of the international Full-time MBA programme - in September 2009.
.

---