Moscow School of Management SKOLKOVO joins 30 other leading business schools in Global Network for Advanced Management
Friday, 13 December 2019
Moscow, December 13, 2019 — Moscow School of Management SKOLKOVO has become an official member of Global Network for Advanced Management – an association of international business schools that brings together 30 leading business schools from all over the world. SKOLKOVO Business School is the only business school from Eastern Europe, Central Asia and the CIS to be a member of this association.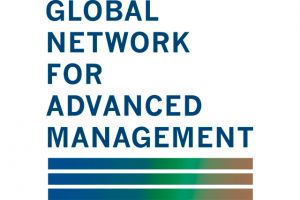 GNAM was founded in 2012 and brings together business schools from diverse regions, cultures and economies at different phases of development. One of the objectives of the association is to foster the development of communications and connections between the professors, students and employees of these schools, in order to better understand each other and resolve global challenges together. Detailed cooperation makes it possible to conduct large-scale research, perform joint educational programmes and hold networking events.
According to GNAM Founder and Chairman, Yale Professor Edward Snyder: "We are delighted to expand our network into Russia by including the Moscow School of Management SKOLKOVO as our newest member. The SKOLKOVO Business school is on an impressive globalization trajectory which includes international accreditation, building global connections with premier business schools and increasing the diversity of its faculty and students. Our 30 member global network is enthusiastic about including the SKOLKOVO Business School, with its focus on Eurasia, in our many student oriented programs".
Andrey Sharonov, President of Moscow School of Management SKOLKOVO, comments: "GNAM is the most exclusive club of leading global business schools, and it is an honour for us to become a fully-fledged member of this community. This provides our students and alumni with an opportunity to interact with representatives of global businesses, and our professors and experts to carry out joint research projects. In turn, as a proactive entrepreneurial school, we are ready to participate actively in the activities of the association and share our expertise."
Moscow School of Management SKOLKOVO is one of the most dynamic and entrepreneurial private business schools in Russia and the CIS, which was founded on the initiative of the business community in 2006. The school's partner founders include 10 Russian and international companies, 10 individuals – acknowledged leaders of Russian business. In summer 2019 Moscow School of Management SKOLKOVO received EQUIS EFMD, one of the most prestigious international accreditation systems - only 1% of leading international business schools have received such accreditation.
---